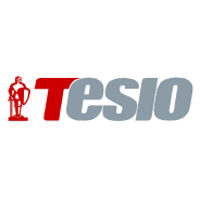 Tesio, was founded in the year 1956, it is today one of the leaders in Italy in the area of ??security doors and high security locks. The great experience of its founder, Pietro Tesio, has been over the years, ensuring that the authority given to his brand. Tesio

Today, that past experience, has been joined by the professionalism offered by the new owner. Since the year 2011, it has been directly controlled by the quoted company Metalsud Lo Gatto sas

The company is ISO 9001/2000 certified and is one of the largest manufacturers in the industry, thanks to an innovation strategy that always accompanies every product. Tesio SpA has many patents to produce revolutionary and innovative models. Each product is continuously monitored and updated according to different production needs. From design to research on materials, finishes the choice of colors, the company Tesio Srl uses its great experience to choose the best. Tesio is present on the Italian market with a vast sales agents and sales outlets can offer reliable service and time together territory national territory.

The company consists of a team of professionals, architects, engineers and designers who create daily and develop more competitive products in terms of technical performance of aesthetic solutions. Tesio has expanded and consolidated its ubiquity throughout Italy thanks to a commercial structure and point-of-sale agents that offer reliable and accurate support. External relations have become stronger and have allowed the development of trade relations with China, France, Belgium, Spain, Portugal, Greece, Czech Republic, UAE, Russia, Bulgaria and Romania. Tesio's visibility in Italy and the rest of Europe is being consolidated through participation in major trade shows and industry events.