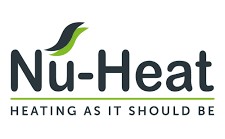 As the UK's largest supplier of underfloor heating and integrated hot water solutions, Nu-Heat is committed to delivering fully designed, energy efficient systems to installers, home builders, contractors, architects and auto -constructors nationwide.

Provide the best:

Having over 60,000 floor heating systems designed and delivered, we know how to provide you with a system that exceeds expectations.

From collectors to controls, all Nu-Heat underfloor heating, integrated renewable energies and hot water systems are provided to specification, with a full set of high quality, tried and tested components.

Work with you before, during and after your project:

First of all, Nu-Heat is committed to designing energy efficient, bespoke heating systems that perform. What really sets us apart from our competitors is the way we work with you.

From the interpretation and creation of CAD drawings to make these first recommendations that will improve the efficiency of a system; offers on-site installation support to post installation customer service - you can expect more when you choose Nu-Heat for your project.