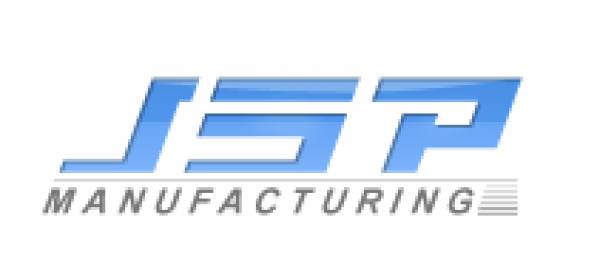 Manufacturing

For more than 40 years, JSP has stood for innovation, quality and reliability. Internationally recognized as the leading independent personal protective equipment manufacturer in Europe, JSP is totally dedicated to manufacturing a wide range of equipment designed to provide people with the protection they need in their lives and places of business. job.

JSP completely controls the manufacturing process safely, starting with sourcing and sorting materials from internationally renowned suppliers, including molding and assembly, and finally packaging the many products in the safety range. The ongoing high investment in the most recent plant sites and machinery equipment has allowed the vertical integration of manufacturing, thus ensuring direct quality control of the entire program.

Research and development

JSP's internal research and development department is responsible for the design and execution of all new products of the company and the continuous improvement of existing products. The research and development team uses a mix of traditional and current techniques to develop these products.

The highly dedicated R & D team has more than 25 years of combined experience. The R & D facility includes an open-concept think-tank office and a fully equipped model-making workshop.

Quality assurance

Global Performance Specifications Each JSP product is manufactured to meet the appropriate UK, European and international performance specifications. In order to meet the needs and expectations of our customers in terms of total product quality and quality of service, our quality policy applies to all aspects of our business. In addition to manufacturing products that meet various product standards, we also operate a British Standards Institute (BSI) compliant Quality Management System (QMS) compliant with ISO 9001: 2000.

Product tests

In our vast BSI certified testing laboratory, the JSP quality department ensures that all products meet the appropriate standard. We have made a substantial investment in custom-designed test equipment. It is continually updated to ensure our products are tested to the latest product standards. Our test equipment is vast because JSP manufactures such a range of security products.

We have, for example, equipment to project high-speed particles in the glasses, to deposit masses on the helmets, to suck the dust particles through masks, to emit a sound of noise protection, to measure the light reflected by the panels protection and stability of traffic cones. In addition to routine testing, Quality Service personnel also use their extensive experience to assist the R & D department in the design of new products and test them in accordance with the corresponding product standard. All of this is in addition to testing by independent testing laboratories to ensure compliance with CE marking.