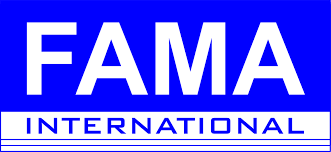 The company Fama International was founded in 2000, a young company, but composed of people with more than ten years of experience in the machining of brass and steel, according to the tradition Bresciane.

Beginning with general mechanics, the company then turned its production towards accessory in a general way in the furniture and door sector, and all that concerns the hardware of furnishing.

Starting from a project, passing by the realization of molds, we are able to realize a finished product upscale and especially original.

Within our company, the manufacturing process is followed with great care and attention, from the project (which can be a special request from a client) to the execution of the prototypes, everything is important for the final appearance of the product. The realization of the tools and the molds allow us to obtain a high quality in the execution of the work, always under control of our technicians.

From polishing to packing, no detail escapes us, for this reason everything is followed internally with a lot of rigor.

Added to this is a careful assessment of market requirements, a precise selection of materials used, a serious distribution policy that allows us to respond to all requests with punctuality and accuracy.

Thanks to these characteristics and developing a new system of presentation with barcodes (synonymous with precision and organization) Fama International has made a name for itself on the European market, from small hardware to large retailers.

Each of our products are of standard manufacture (according to the requirements of the market), but in our range you will certainly find unique and particular in their forms and their achievements, adapted to Your requirements.