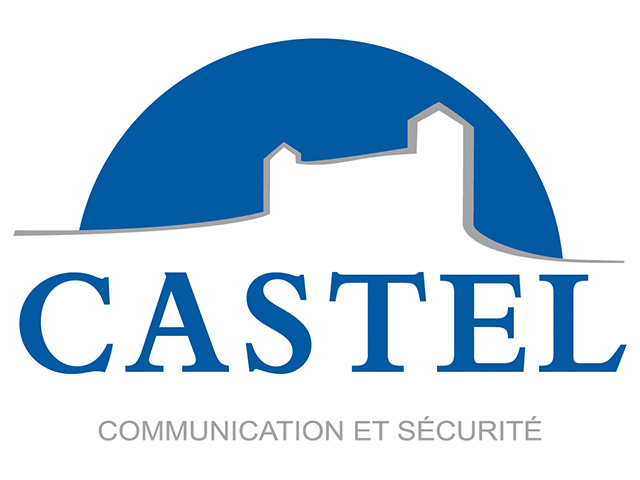 40 YEARS OF EXPERIENCE IN THE TRADES OF VOICE.

Since 1970, CASTEL develops and markets communicating solutions of access control and professional intercom and security. With this industrial experience, CASTEL puts its know-how at the service of your projects.

A QUALITY PRODUCTION TOOL

State-of-the-art technology for production

Our production tool incorporates the most advanced technologies, including GPAO, CMS and product testing. Each card is tested at the factory to bring you reliable and controlled equipment on your site. The quality system is based on the ISO 9000 standard.

A large and efficient production site

To answer your request and assure you a better service, CASTEL has a production site of more than 2000 m ². Located in Saumur, it is organized around a dozen production stations, a raw materials store, a finished goods store, a test service and after-sales service.

A STRUCTURED ORGANIZATION

An important commercial and technical presence

Through its six regional agencies and a European distribution network, CASTEL markets, implements and maintains its facilities in France and abroad. Saumur, Paris, Lyon, Lille, Rennes, Bordeaux and Marseille are the starting points of a Commercial and Technical Assistance team close to you and at your service.

Competent men and women

A human-sized company, CASTEL places the skills of its men and women as one of the key values ??of its success. In areas as diverse as the commercial, technical assistance, sales administration, production and studies, the competence, experience and versatility of our teams ensure optimum results and compliance with our commitments.

DEVELOPMENT AT THE HEART OF INNOVATION

research

A team of multi-skilled engineers in analog and digital electronics, PC software and embedded in a Linux and Windows environment, designs ever more efficient intercom and access control solutions.

Office of Studies

An electronics and mechanical design office industrializes on CAD and 3D workstation the diagrams of principles defined by the R & D.

Tailored

In order to meet your needs as closely as possible, CASTEL studies each specific development request. After analysis, these requests are subject to adaptation of standard products.