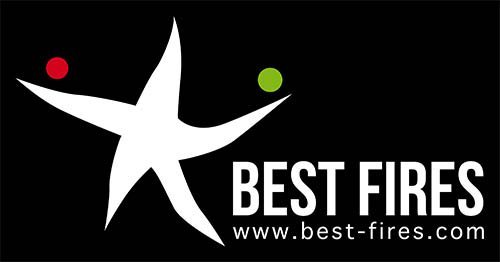 Since 2006, Best Fires imports fireplaces, stoves and fireplace accessories. The headquarters based in the Basque Country distributes these products throughout France through more than one hundred and eighty specialist chimney dealers. All brands offered are European, guaranteeing quality and reliability of the various ranges offered.

Each year, trainings are offered to the resellers so that they can benefit from a follow-up of the novelties and the technical evolutions. To ensure optimum service, the manager M Gasser & his wife created a few months later "Design & Fires" in Anglet, a showcase for professionals coming to train and improve and store open to the public.

The strategy of Best Fires is enriched by partnering with manufacturers offering quality products and providing after-sales service within a reasonable time. Indeed, Best Fires cares about the reactivity of its interlocutors in order to satisfy its pro and private customers.

In order to meet the needs of consumers, Best Fires has chosen its products by combining quality, comfort and pleasure of the flame. When we think of a chimney, we think of a single source of energy, wood; but today the fireplace is divided into three energies: electricity, gas, wood and pellets.

Anxious to offer reliable solutions, the company has since 2013 joined forces with the French natural gas supplier GRDF to meet the needs of people who prefer to opt for this type of heating. Contrary to popular belief, these fireplaces or gas stoves offer excellent performance, comfort and optimum cost of use and allow control of heat. Here are some assets: Only one annual maintenance is expected, the glass is always clean, no need to store the fuel, ability to adjust the thermostat and / or height of the flame and some remote programming models. Reliable and relatively simple installation respecting the constraints of the thermal regulation RT 2012, adapting itself as much in the projects of renovation as for the new constructions.

The selection of the Best Fires products offers a wide range of wood and gas forms: single-sided, double-sided, corner (s) or standing or suspended, 1 sided 2 or 3 sided glass?

And for those who only want the pleasure of the eyes without heating, an electric fireplace is recommended. These models are also very popular in public places such as: a hotel, restaurant, retirement home, store because no risk of getting burned.